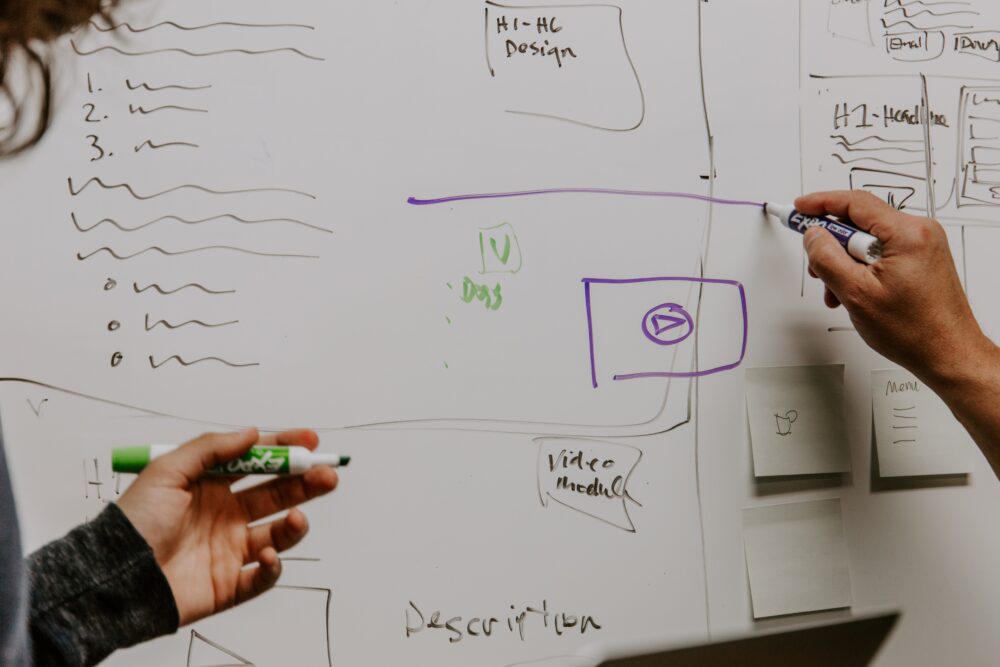 Marketing & Communications Manager at Echandia
Do you want to be a part of the next phase of large-scale electrification? Are you Echandia's new Marketing & Communications Manager?
Right now, we stand on the brink of a transformation. The maritime industry is about to be electrified. Everything from smaller passenger vessels to deep sea and cargo and RoRo-vessels is moving from fossil fuel dependency to electric power. Echandia has a clear ambition to be an integral part in this transition.
To electrify the maritime industry is the core of Echandia's mission. We design, build, and supply heavy-duty battery systems and energy storage primarily for the maritime sector that let operators, owners and shipyards safely and economically transition.
Working at Echandia

Echandia is a fast-growing battery scale-up. At heart, we are entrepreneurs and innovators with a mission to make the maritime industry carbon free. Joining our team means you will be a part of a journey that starting now and will continue for many years to come. At Echandia we have an intense focus on developing develop zero emission energy solutions that will power applications all around the world. If that sounds exciting, working at Echandia might be for you.
Your work at Echandia comes with a lot of opportunities to grow and develop as well as responsibility to push us and the company to new heights.
Quick facts
Organization: Circa 30 full time employees and growing
Office policy: On-site policy with hybrid options
Location: Stockholm Sweden, offices near Hornsbergs strand (Pampas Marina)
Management: An operative and active management team supported by a professional Board of Directors.
Our collaboration tool is MS Teams but your tools will primarily be Hubspot, Dripify, WordPress, Google Ads, LinkedIn Campaign Manager, G-analytics and the content creation tools of your choice.
You will join a dedicated sales and marketing team where your role and skills will be in high demand.
Compensation

Competitive salary
Occupational pension
Parental pay
Wellness allowance
We are looking for a Marketing & Communications Manager
Echandia is looking for a Marketing & Communications Manager that will lead and direct our initiatives and efforts in the marketing and communication areas. In this role, you will have a broad responsibility ranging from initiating, developing and overseeing marketing activities, automation, and lead generation. Content creation, brand development and all related activities are also within this domain.
You will be a key person to reach Echandias ambitious goals. You will work independently, with support from different functions in the company and report to our CCO (Chief Commercial Officer).
What you will do
Your workdays will be quite diverse, with a range of tasks and projects ongoing in parallel.
One of your key roles will be to work together with the sales team and business developers. In this area your role is to increase brand awareness and create a continuous lead flow to Echandia as well as supporting the team with content, and marketing material.
You will work with developing ideas and activities to generate and nurture existing leads. Typical activities in this area will be to lead, our performance marketing, inbound marketing, and external activities such as webinars, seminars, and exhibitions.
Data analysis, reporting and follow up on projects will be an important part of making sure we move in the right direction and a typical part of your work week.
As our corporate brand champion and owner, you will also have a role to play in building the external and internal storytelling and building the brand for the future.
Additionally, you will together with the management team oversee our external communication and PR activities.
Who you are?
You are a person with high drive and ambition, who are comfortable handling diverse and parallel activities. In this job you will succeed if you are well versed in all the relevant tools, and know the practical work by hand, as well as being able to handle tactical and strategic decisions all the way from ideas, implementation to analysis and follow-up.
You have probably worked for a few years with planning and operational implementation of digital marketing, probably within a B2B company or in an agency. Experience or background from the maritime industry or other industrial sectors are meriting.
We see that you are a great leader and project manager since many of your ongoing projects will be conducted both with inhouse and outhouse staff.
Experience in inbound marketing and account-based marketing as well as marketing automation (Hubspot), and WordPress, SEO/SEM is needed for this role. Experience with audience building and social media, is also relevant experience.
Being a great communicator, and able to produce content, writing and scripting and building storylines is very meriting.
Managing your own time and coordinating and leading work as well as cooperating with others is a necessary skill to be able to do the job.
Our focus is to develop battery systems and energy storage solutions, so an interest and basic knowledge in technology and sustainable energy solutions will make your job more rewarding.
What you get
Teamwork, collaboration, and a flexible and growing workplace with stimulating tasks
The work tools you need as well as wellness grants
The opportunity to be a part of driving electrification in the maritime industry
A competitive salary and occupational pension
Apply now! 
Apply by sending your CV and a cover letter to marcom@echandia.se
About Echandia
Echandia in its current form started in 2018. With a long history in engine design, ship design system integration, and sub-sea electrification our DNA is in the maritime industry.
The idea for meeting the demand of large-scale maritime electrification came when designing solutions for naval submarines. With the same attention to detail required for sub-sea vessels – an energy storage solution to be used in maritime transportation, shipping and other heavy-duty applications was built. Since then, many landmarks have been reached.
Echandia work with the worlds' largest shipyards and system integrators to build new vessels and retrofit existing vessels with batteries for hybridization, full propulsion, and increased energy efficiency.
Read more at www.echandia.se