Waterbus Hybrid & Electric Fleet
Rotterdam Waterbus Project
The latest in a series of partnerships between Echandia and sustainable shipbuilder Damen, a two-part Waterbus project will create six hybrid and three all-electric ferries transport passengers between Rotterdam and the Drecht cities for Dutch water transport client Aqualiner-Swets.
The team aims to transition the six hybrid ferries to fully electric by 2030. The Waterbus fleet, the first of its kind in Rotterdam, will serve fast, intercity routes between Sliedrecht, Dordrecht, Rotterdam, and the World Heritage site Kinderdijk.
Contact us to learn more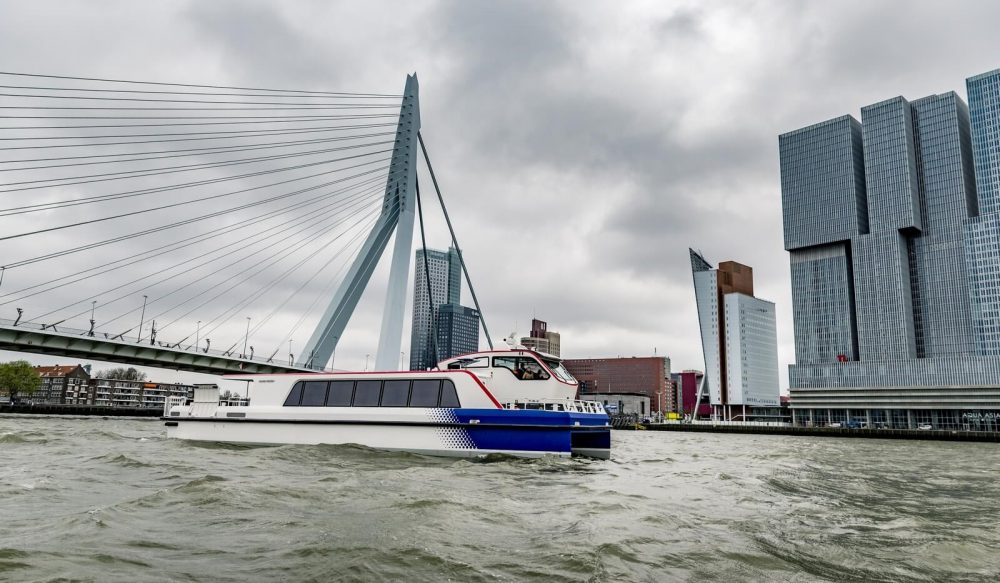 Damen's ambitions
In alignment with the European Commission's plan to reduce greenhouse gas emissions by 55% by 2030, Aqualiner-Swets tasked Damen with creating an energy-efficient fleet that could be transitioned to full-electric by this benchmark. Because Rotterdam is Europe's largest port, transforming its ferry transport to be emission free will allow for bold progress toward this goal. The ferries are also being designed to minimize wake wash, a leading cause of erosion.
Having a reliable ferry system is essential for Rotterdam's workforce, commerce, and tourism industry. Echandia's LTO battery system is the perfect fit for such an application, as it will allow the ferries to be supercharged quickly between trips to avoid interruption in service.
Echandia CEO Magnus Eriksson adds, "The Waterbuses have been designed to deliver an excellent passenger experience. They are also extremely fuel-efficient due to optimal weight, design, and configuration of onboard systems."
Why Echandia?
Having partnered with Echandia previously to build an electric ferry fleet in Copenhagen , Damen knew they could trust Echandia's E-LTO battery system to be reliable, safe, and economically viable.
LTO is the safest maritime battery chemistry in the market because it is resistant to external heat and thermal runaway between cells. In addition, in contrast to other lithium-ion battery types, the LTO does not require water cooling, a requirement that has resulted in catastrophic fires in other maritime applications.
On working again with Echandia, Damen Supply Chain Manager Johan Reurink notes, "They are highly competent, deliver on time and meet the very high demands for safety, battery efficiency and flexibility that our customers require."
Upcoming developments
The first stage of a major environmental update of seaborne public transport in Rotterdam, the energy-efficient Waterbus fleet is expected to begin operations in 2022.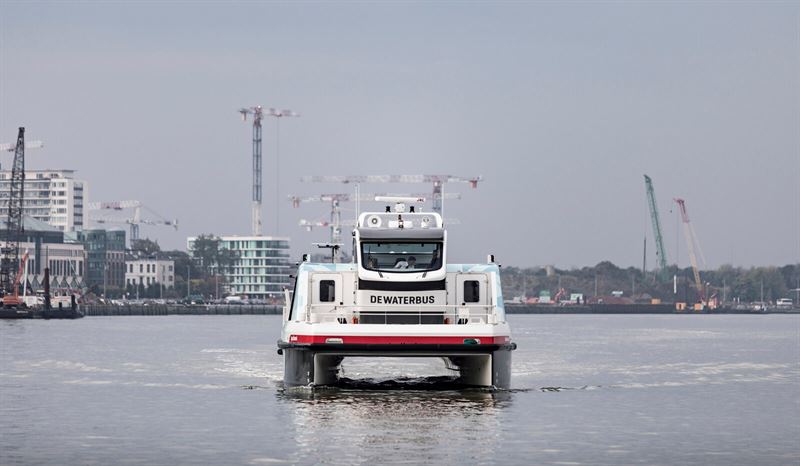 Project Specifications
Hybrid catamarans
2,8 Max C-rate
6 E-LTO battery racks
Total battery size 168 kWh
8 charges per day
Fully electric vessels
80 pax
Total battery size 183 kWh
18 charges per day
2,9 C-rate, recharges in 6,4 minutes
Contact us to learn more