Damen Shipyards Copenhagen
Electrifying Copenhagen's Commuter Ferries
Damen Shipyards, contracted by multinational public transport leader Arriva Denmark to build a green commuter ferry fleet in 2018, chose Echandia's LTO Battery system to power its ferries safely, efficiently and reliably.
The first of its kind in the world, Damen's fleet consists of seven emission-free electric vessels that transport passengers across Copenhagen's waterways all day, 365 days a year.
Damen chose Echandia's electric propulsion and energy system with the ferry system's demanding operating profile in mind. The ferries run 17 hours a day, with each trip taking roughly an hour and carrying up to 80 people. The ferries can be fully charged in under ten minutes using a mooring system that establishes a secure connection between the ship and charging station on shore.
Contact us to learn more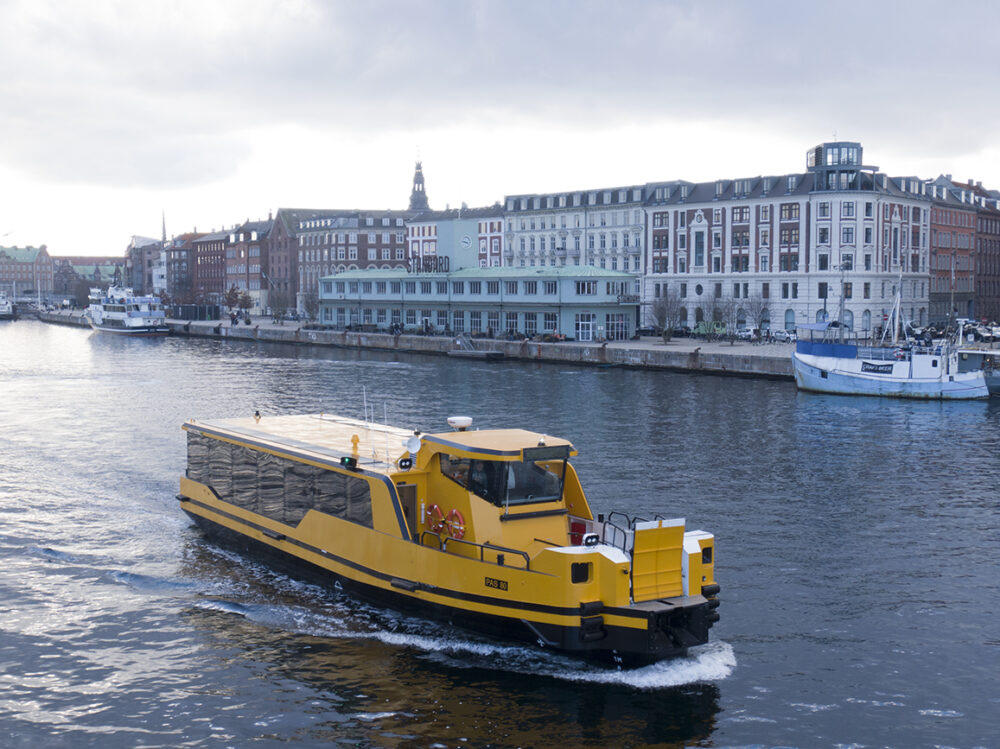 The ability to charge quickly means that no ferry is out of service during the day. Nevertheless, given the fleet's demanding schedule, each ferry carries two drivetrains to provide redundancy should any unexpected problems occur.
According to Damen, the ferries have reduced Copenhagen's public transport NOX emissions by 2.5%, CO2 emissions by 10% and particulate emissions by 66%. As well as having a positive environmental impact, the ferries run silently, making for a beautiful ride.
Damen's ambitions
While sustainability was a clear goal, in keeping with Denmark's recent legislation mandating carbon neutrality by 2050, the new fleet still had to fit into the existing framework – including current timetables, infrastructure and ability to transport at least 60 passengers per trip.
Damen needed a power solution that would not only be cleaner than the traditional combustion engine but would also offer the capacity to recharge quickly without interruption of  service. The Damen Civil branch thus needed to take into account accessibility to the local grid, regulations surrounding civil power supply, and the practical limitations of the jetties as potential charging points.
Why Echandia?
Damen had a number of options to choose from. Engineers from Damen Civil considered biodiesel engines, hybrid vessels with generators on board, and full electric solutions, ultimately deciding full electric was the optimal choice for the twelve-year operation of the ferries, based on several factors.
Echandia's LTO battery system offered a high safety rating, as well as the ability to keep weight and overall system dimensions to a minimum while meeting demands for supercharging, durability, and lifespan. Damen recognized that the benefits of LTO batteries, previously considered too expensive for the maritime industry, were in fact economic as well as operational and environmental.
Additionally, Damen already knew about Echandia's proven track record for powering robust electric ferries: they had been the battery vendor for the world's first supercharged electric ferry, Movitz, as well as the world's fastest electric ferry, BB Green.
Echandia CEO Magnus Eriksson notes, "With Toshiba's considerable experience perfecting LTO batteries, we know we can offer our customer a safe, reliable, and cost-effective battery system. We are proud that after extensive investigations into environmental performance, cost-efficiency, optimal passenger experience and reliability, Damen Shipyards ultimately chose Echandia's LTO battery system."
Recent developments
In 2021, Damen's electric ferry fleet was nominated by Ship of The Year by KNVTS in the Netherlands, whose jury considered design, economy, sustainability, safety and construction process in their rankings. This nomination is an important recognition for electrical passenger ferries and will likely inspire future projects and innovation in this area.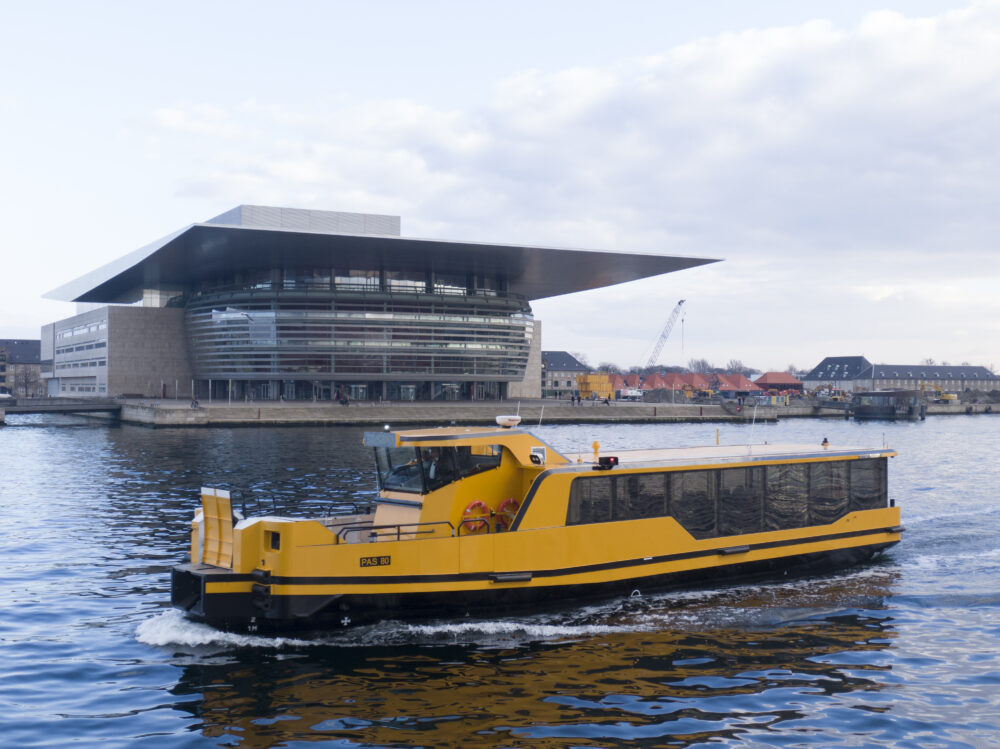 Project Specifications
80 pax
Operational profile: 1-hour trip, 6 minutes charging at 3.5 C
17 charges per day
LTO Batteries
Battery size 183 kWh
Contact us to learn more