Kochi Water Metro, India
Public transport on water
In 2020, Echandia partnered with technology giant Siemens to create electric propulsion systems for 23 electric ferries, to be built by Cochin Shipyard Limited, to serve the South Indian city of Kochi and its 10 islands. The service area covers a distance of 76 km with stops at 38 different terminals and two boatyards. The 24m ferries will be fast charged at regular intervals to provide uninterrupted service.
This is the first stage of a larger project which will comprise 78 zero-emission vessels, the largest fleet of electric ferries in the world. The first water transport system in India to integrate with the metro system, the water metro is expected to revolutionize water transportation as well as greatly reduce the area's transit-related carbon footprint.
Contact us to learn more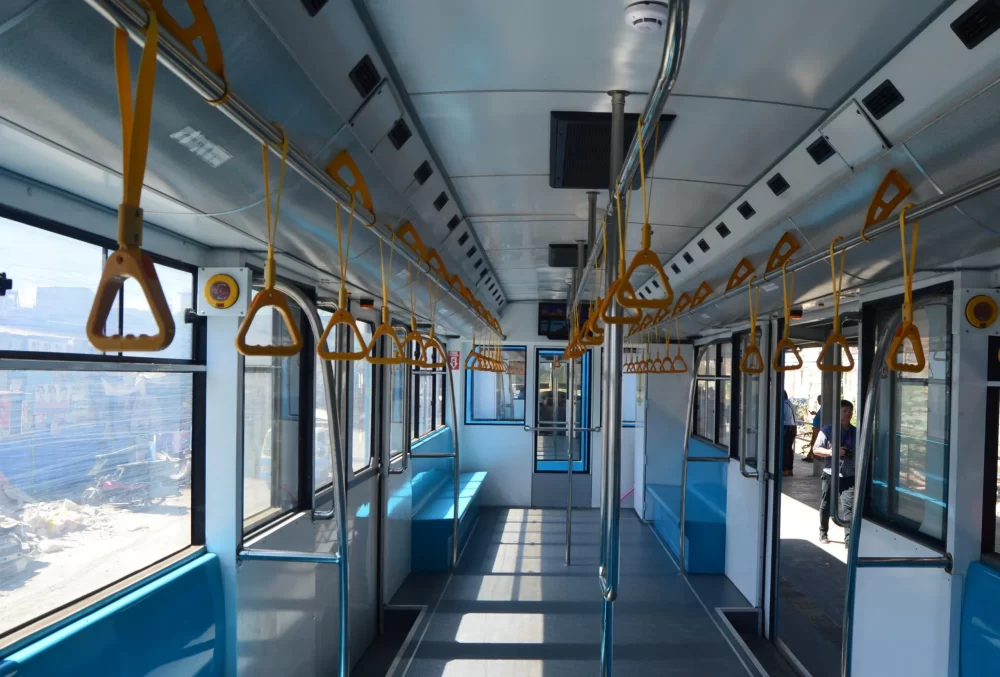 By providing energy-efficient, reliable ferry service to Kochi's 100,000 residents and tourists, the water metro will not only reduce existing water transport emissions but will also provide an attractive alternative to emission-heavy road travel, reducing congestion within the city.
Kochi Metro Rail's ambitions
To ensure the success of the new ferry fleet, Kochi Metro Rail had to secure boats that could easily traverse the shallow, narrow waterways of Kochi's backwaters while still maintaining decent speed. Thus, keeping the weight of the vessels as minimal as possible was a key concern.
The boats would need to carry up to 100 passengers each, with the fleet running 16 hours per day on a tight timetable. The batteries would have to be extremely secure, presenting no risk of overheating or short circuiting, and supercharging capability would be vital to avoid delays.
Kochi Metro Rail also wanted to build an infrastructure for their water fleet that would open the door for further energy-efficient improvements going forward, such as docking stations that could be powered by solar or other alternative energy sources.
Why Echandia?
Since the ferries will transport hundreds of passengers per day, safety is paramount. Sajan P. John, General Marine Manager of Kochi Metro Rail Limited, explained that after comparing many lithium battery types, "We found that the safest of all lithium chemistry was the LTO."
The Echandia LTO is the only lithium-ion battery to be granted DNV type approval for safety, performance and sustainability in maritime battery systems. Resilient to external heat and other abuse, it prevents thermal runaway and does not form dendrite like other lithium-ion chemistries, eliminating the risk of short circuits. The LTO, John says, "was the only feasible option in the world market."
"We decided early on to use LTO batteries because of their safety profile, charging capacity, and expected lifespan compared to cost. We chose Echandia as their LTO battery systems are the most advanced."
Recent developments
Echandia's CEO and founder, Magnus Eriksson, notes that the Water Metro "will support the country's efforts to reduce its emissions and carbon footprint, changing the lives of the 100,000 people living in the Kochi area. The project will greatly benefit the environment and India's tourist industry."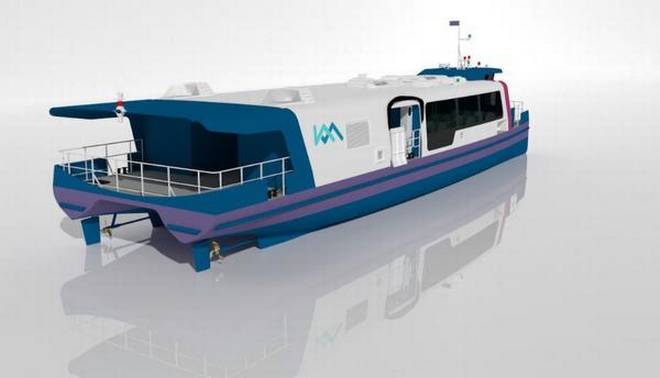 Project Specifications
100 pax
24m long
operates 16 hours/day
12 recharges needed per day (4,000/year)
can run for up to one hour on fully electric mode
recharges in 15 minutes
Contact us to learn more