Tugboat Sparky
Electric ship-handling tugboat in New Zealand
After partnering with Echandia in 2018 to build the world's first electric ferry fleet, Damen Shipyards again collaborated with the company in 2020 in creating another landmark of maritime transportation: Ports of Auckland's first fully electric ship-handling tugboat.
The RSD-E Tug 2513, better known as "Sparky," will serve the Ports of Auckland (POAL), the company administering New Zealand's largest container and international trade terminal. The port manages over half of the country's imports and exports and is a primary docking point for cruise ships.
The tugboat is anticipated to have a 25-year life span and save approximately 465 tonnes of CO2 in diesel emissions annually.
Contact us to learn more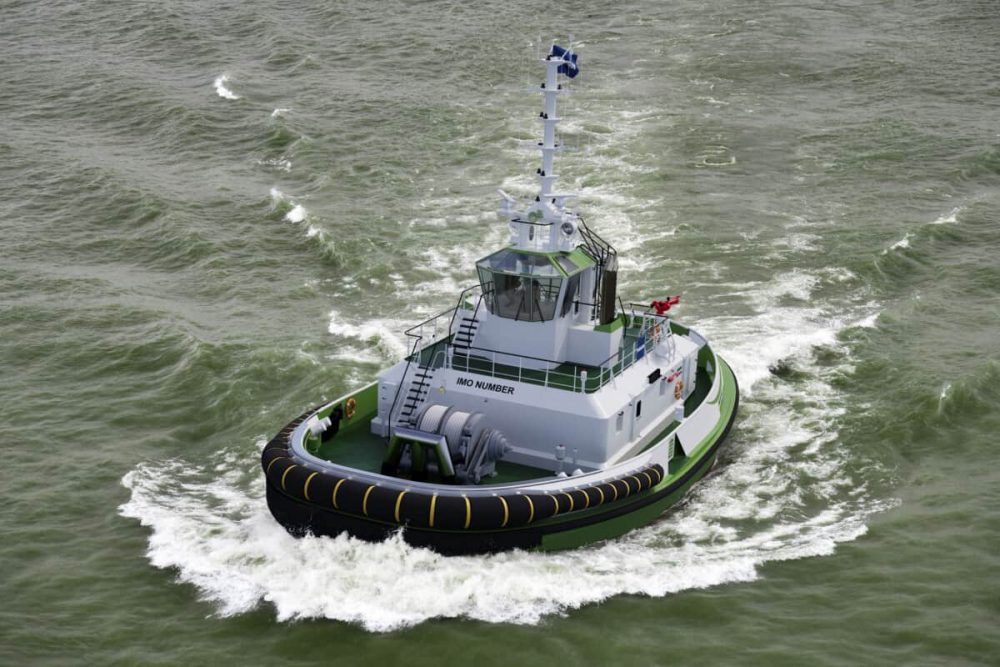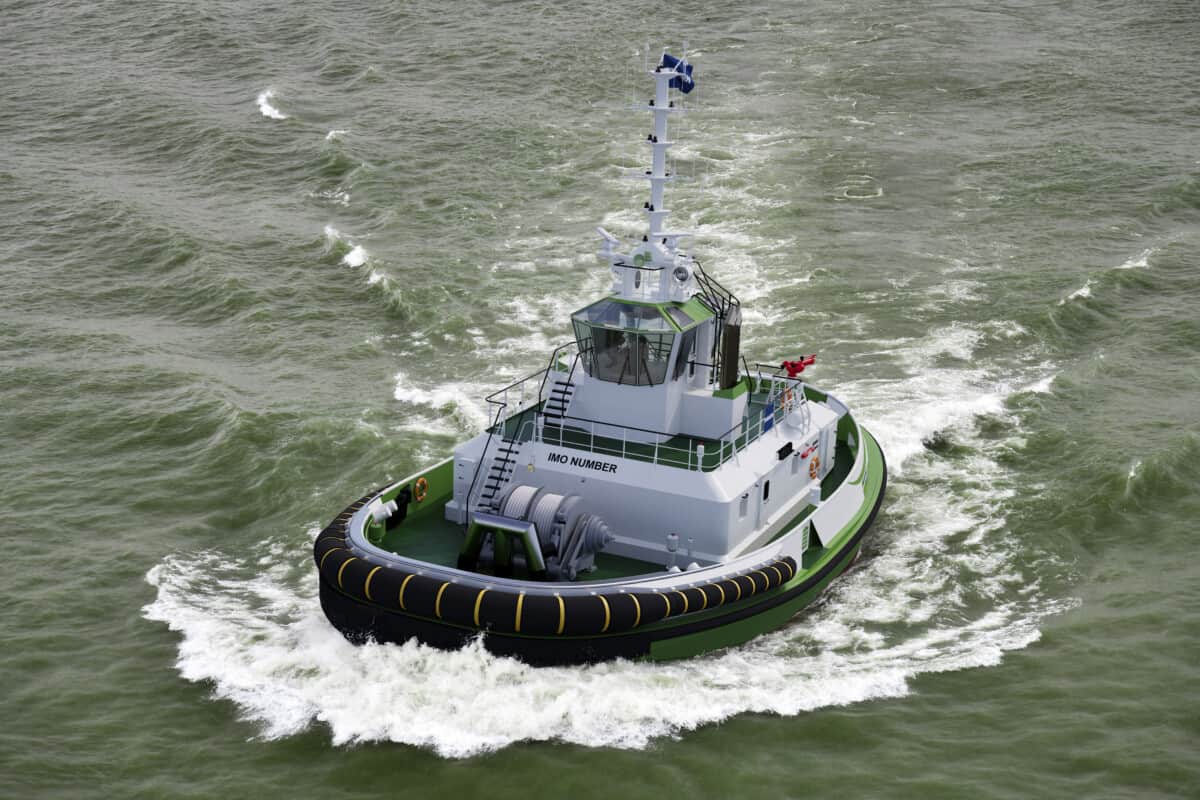 Damen's ambitions
Ports of Auckland is working to become emissions free by 2040, no small task considering that the waterway moves nearly one million 20-foot containers of exports and imports each year. A 2020 study by the International Maritime Organisation (IMO) found that emissions from the global shipping industry had risen ten percent between 2012 and 2018, a clear indicator that bold action in ports like Auckland's would be needed to reverse the trend.
The tug will be powered by the Echandia E-TUG energy storage system (ESS) which is based on the Toshiba SCiBTM LTO cells.
With their exceptional safety rating, supercharging capability, long life span and relatively light weight, the LTO batteries will allow Sparky to pull up to 70 tonnes of freight on a single charge and recharge in just two hours. Zero-emission transport at this scale is poised to set a new standard for sustainable shipping.
Why Echandia?
Damen knew that to power the electric tug they would need a partner whose batteries and team could handle the job. After collaborating so successfully with Echandia on the Copenhagen electric ferry project, choosing Echandia for the tugboat was a no-brainer.
Damen Research Engineer E&A Syb ten Cate Hoedemaker discusses the reasons for the company's confidence in partnering with Echandia and Toshiba: "Relationships are key in any business, but arguably that value is multiplied when you're pioneering new technologies and looking to drive real transformation within an industry, as we are aiming to do here. To know our partners share these objectives fills us with confidence and trust."
"The Damen-Echandia partnership is a powerful one. Damen's understanding of and experience with the global tugboat market, combined with Echandia's deep engineering and energy system expertise, will result in a whole new market for electric tugboats and speed up the development of world-leading solutions."

Magnus Eriksson, Echandia CEO
Recent developments
Currently in production in Damen's Vietnam shipyard, Tugboat Sparky is nearly complete, and Damen expects its maiden voyage to Ports of Auckland in November 2021.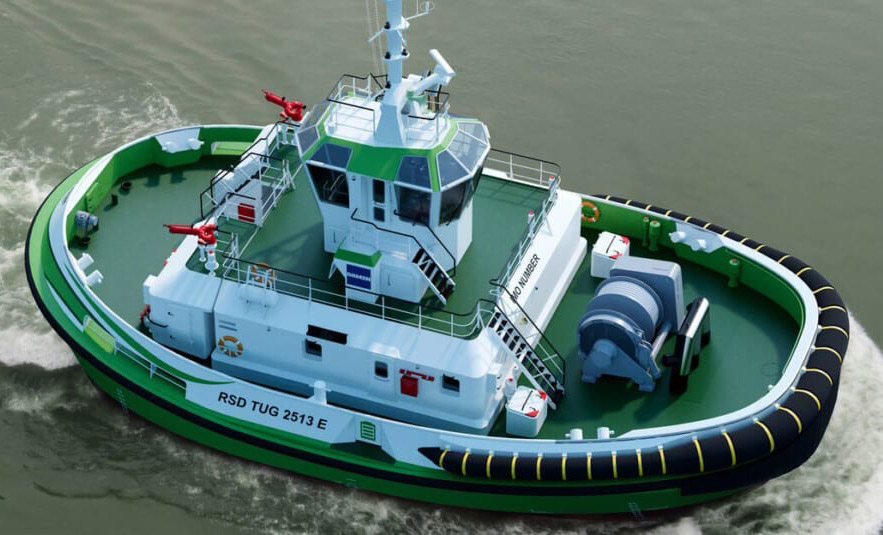 Project Specifications
80 LTO battery racks
2,784 kWh of power
Bollard pull = 70 tonnes
465 tonnes of CO2 diesel emissions saved
Can berth 2 vessels on one charge
Recharges in 2 hours
25-year life span
Contact us to learn more