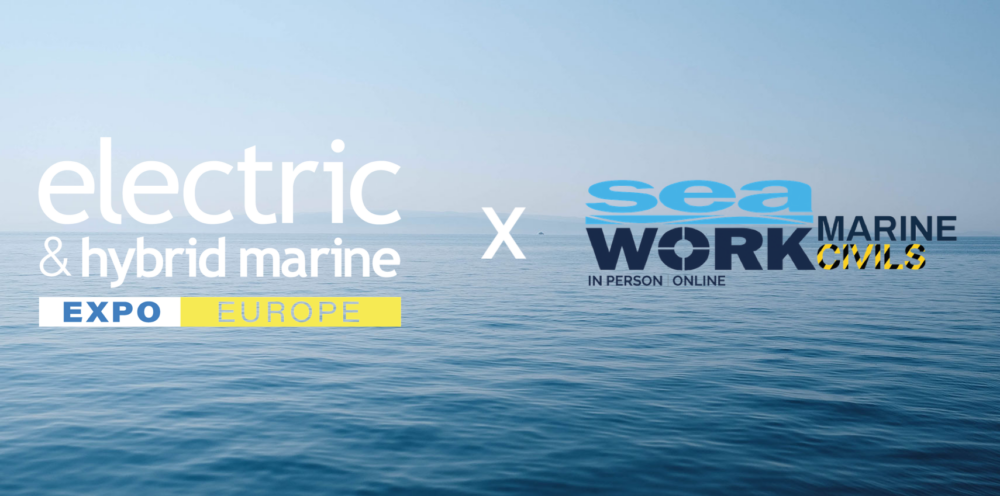 Meet us at Electric & Hybrid, Amsterdam and Seawork Southampton
This spring has been packed with industry events, conferences and exhibitions. And June will be even more exciting. Right now we preparing our exhibitions and participation at both Electric & Hybrid Marine Expo in Amsterdam, as well as Seawork in Southampton which will take place during the same week in late June.
These are  the  biggest industry events of the year and we couldn't be more excited to be there and meet  industry colleagues and partners. Are you going? Let's meet!
Electric & Hybrid in Amsterdam
Electric & Hybrid is the key event as the maritime industry get ready for large scale electrification and transformation. The event showcases the latest and next-generation electric and hybrid maritime technologies, components, and solutions. Echandia is found in stand 1361 in the main hall.
Echandia at Electric & Hybrid
Seawork Southampton
Seawork is the leading European commercial marine exhibition, and this year marks its 23rd year. Over 600 exhibitors and 7.000 participants gather in one of the most exciting events this year. Echandia can be found in stand B27.
Echandia at Seawork
Let's meet
Both events take place on June 21–23, and we will have teams in both locations to meet as many potential partners, customers and integrators as possible.
For more information, and to secure a meeting with our teams in the respective locations, please visit our event pages. If you have questions, projects and challenges to discuss, make sure to book a time-slot in advance – this is the best way to make it happen.
Keynote speaker, Fredrik Hellström, PhD.
The conference program at Electric & Hybrid is packed with interesting speakers. From Echandia, deputy managing director, Fredrik Hellström will talk about battery evaluation and design criteria. You can find more information in the conference program.