Tugboat Sparky
Fully electric ship-handling tugboat
After partnering with Echandia in 2018 to build the world's first electric ferry fleet, Damen Shipyards again collaborated with Echandia in 2020 to create another maritime landmark: The world's first full-size, fully electric ship-handling tugboat – dubbed 'Sparky'.
The RSD-E Tug 2513 will serve the Ports of Auckland (POAL), which is New Zealand's largest container and international trade terminal. The port manages over half of the country's imports and exports and is a primary docking point for cruise ships.
The RSD E-Tug 2513 E is an easily maneuvered and flexible tugboat. It can be used in most typical port operations, such as berthing and un-berthing, towing and general port operations.
The 25-meter-long tug is designed to tow and assist large vessels and maritime objects on inland waters and in ports. It has a gross tonnage of 320 and a marching speed of 12 knots.
Contact us to learn more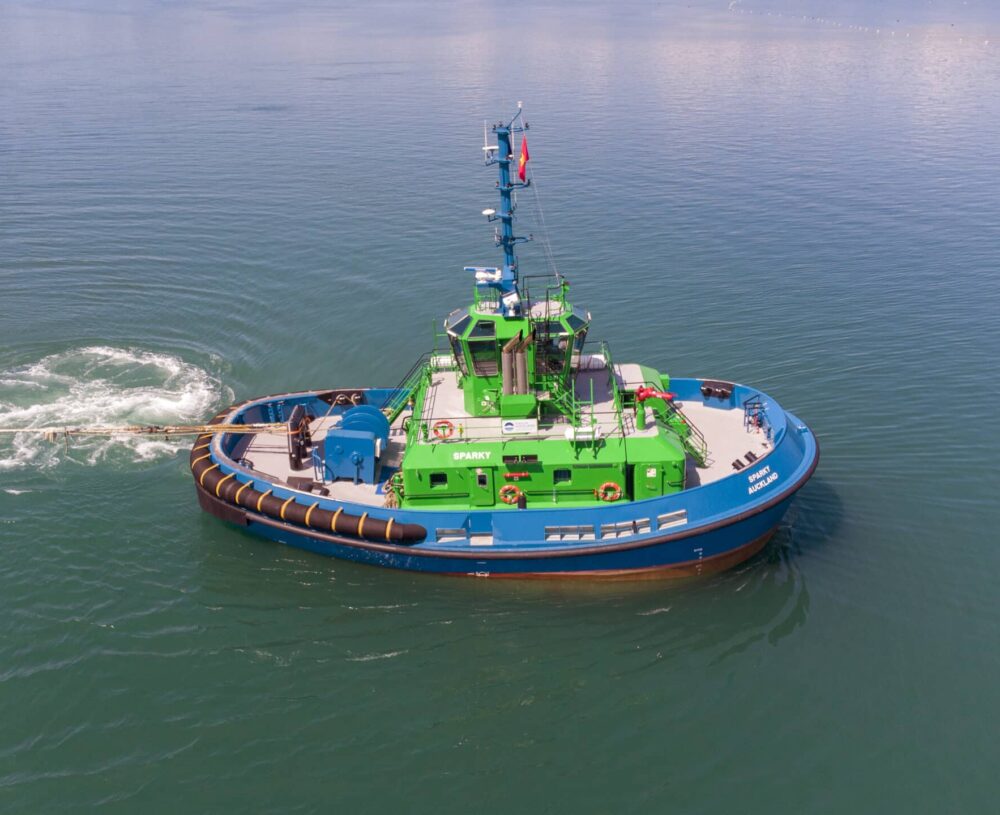 Ambitions and achievements
A 2020 study by the International Maritime Organisation (IMO) found that emissions from the global shipping industry had risen ten percent between 2012 and 2018, a clear indicator that bold action in ports like Auckland's would be needed to reverse the trend.
Ports of Auckland has set at goal to become emissions free by 2040, which is no small task considering that the waterway moves nearly one million 20-foot containers of exports and imports each year. In this context, Sparky is a forerunner that show operators and ports what is possible to achieve. In the coming years we expect to see a lot more of fully electric tug- and workboats operating ports and inland waterways.
But we need trailblazers, such as Ports of Auckland, Damen Shipyards and Echandia to show the way.
Why put Echandia batteries on Sparky?
The fully electric tug uses the Echandia E-TUG energy storage system (ESS) which is based on LTO cells. Sparky was fitted with 2,8 MW battery system designed for heavy duty, and high-power operations. To perform its duties as a tug, peak-power capabilities is needed.
In fact, LTO was chosen in this project since it is exceptionally well suited for high power operations (Echandia LTO can sustain 10 MW of peak-power, allowing for 70-ton bollard pull) and fast charging – from 20 to 90 percent SOC in minutes.
Its peak-power, and ship-handling capabilities is comparable to any conventional diesel-powered tugboat.
Combined with superior safety characteristics, and long lifespan, operating fully electric on batteries in this scale is setting a new standard for workboats all over the world. Read more about the battery installation onboard Sparky here.
Exceptional lifetime and total cost of ownership
Next after power requirements, the most important thing for a tugboat is lifetime and operational stability. Day out, day in, the tug needs to be ready to perform its duties in the port. Building a system that last throughout the vessel lifetime, not only minimizes operational standstills, but also makes the initial investment very favorable.
Echandia LTO, can depending on operational profile have a cycle life of 20- to over 30.000 cycles. That easily translates to a 25-year life span for the tugboat.
We are extremely happy that Sparky shows the way for other ports operators to become more efficient. With this groundbreaking achievement, we see a huge interest in making port operations emission free with our battery systems, says Echandia CEO, Fredrik Hellström in a comment.  It will result in a whole new market for electric tugboats and speed up the development to become emission free" – says Fredrik Hellström, Echandia CEO
Recent developments
Since June 2022, Sparky is in operation in New Zealand, Ports of Auckland. In September 2022 Sparky won the prestigious 'Tug of the Year-award' at the 2022 International Tug & Salvage Awards . See Sparky in action.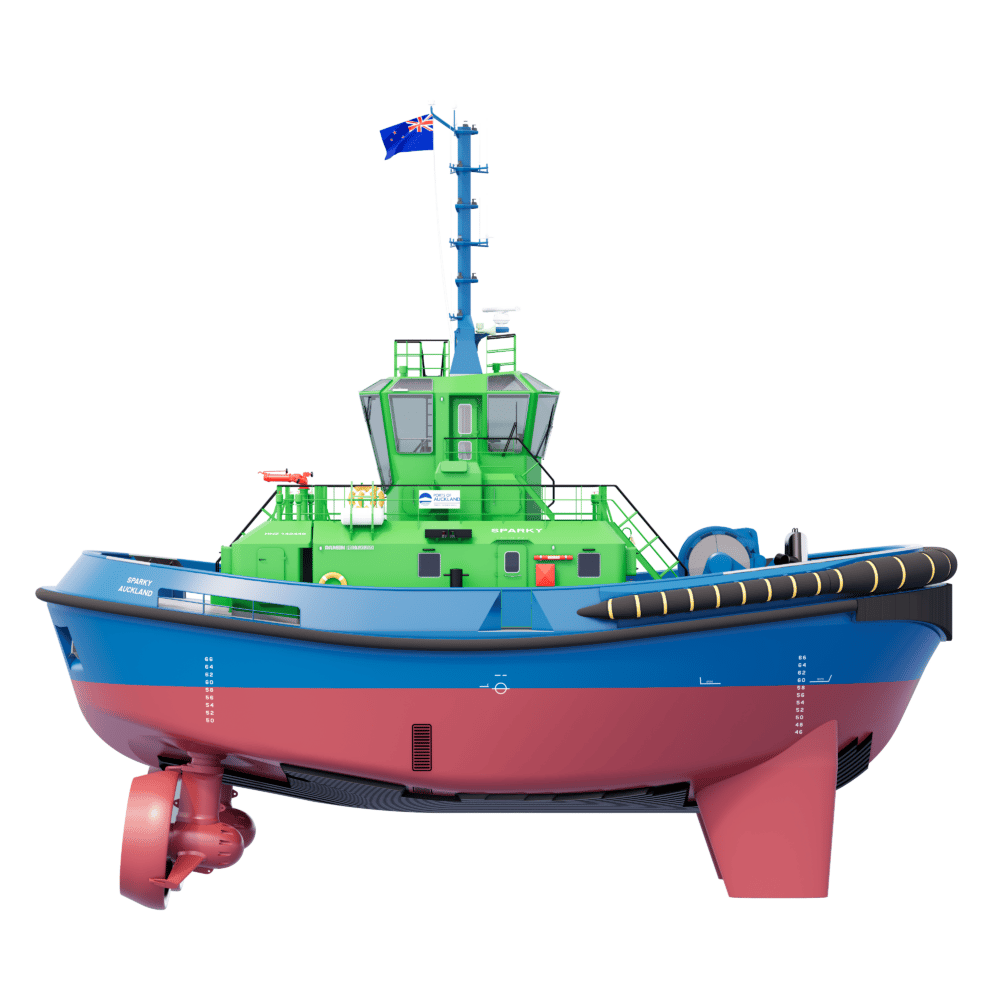 Project Specifications
80 LTO battery racks with a total 2,784 kWh of energy storage
Peak power of up to 10 MW
70 ton of bollard pull
465 ton of CO2 diesel emissions abated per year
High C-rate allow for quick recharges (under 2 hours)
Capable of over 25.000 cycles exceeding the full lifetime of the vessel
Contact us to learn more